AA SmartFuel Programme
SAVE MONEY ON FUEL WHEN YOU USE TRADELINK
Shop and earn fuel discounts that add up.
Swipe your card to earn cents per litre fuel savings every time you meet the qualifying spend at one of our participating retailers.
Get your free AA Smartfuel card in-store or use your AA Membership card.
Redeem your accumulated savings cents per litre
Swipe again to redeem your total combined cents per litre discount when you fuel-up at a participating BP or Caltex.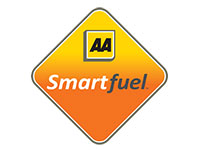 How it works

If you're not an AA Member, get your free AA Smartfuel card from participating BP and Caltex service stations,
AA Centres and other participating retailers.
Then you'll need to register the card online before any fuel discounts can be redeemed.
If you're an AA Member, you're automatically part of the programme.
Log in or sign up for MyAA & AA Smartfuel to ensure that we have your email address for future news updates
and offers.