Consultancy & System Design
Consultancy
We offer a comprehensive plumbing consultancy service, where we are can carry out site visits to problem solve plumbing or gasfitting systems that are unsafe, problematic or perhaps just not delivering to the client's expectations.
We offer verbal advice and formalised specific reporting of findings, that can be used for legal or administrive processes, eg. local authority consent applications or dispute claims etc. We also offer system design consultancy (as already discussed).
We also carry out pre-purchase property inspections where a buyer wants a general trade overview of a given property with specialist advice on the plumbing and gasfitting aspects of the building.
We have completed a number of these reports for our clients buying new properties, which have in almost all cases resulted in the buyer having more influence over the negotiation process if they chose to buy, due to maintenance issues discovered that the buyer was not previously aware of.
From the simpler projects, through to the most complex of developments; we can work with you to create a plumbing and/or gasfitting system that will deliver the desired outcomes.
For example: from choosing the correct pipe work most suitable for a given job or providing suggestions regarding the most appropriate fixtures or appliances, we can assist.
We have worked on the full range of projects over our many years in the business. From the smaller kitchen or bathroom renovation, working on design with the home or business owner. Right through to full scale site re-developments with highly specific requirements, where we may work with architects at the conceptual stage and project managers at the implementation stage.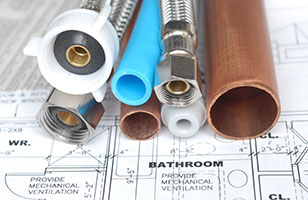 System Design
We have the experience to design systems that deliver!
We also like to consider sustainability in the design process, benefitting both the client and the environment.